In Singapore, many motorists have a penchant for buying new. FussFree Auto embarked on Project Vanessa, to show that you could have a beautiful car, expertly rebuilt, for less than one might think.
This 1991 Mark 1 Miata was completely stripped to bare metal and rebuilt from scratch. Full engine overhaul, gearbox reconstruction with new syncromesh and countless parts for handling, braking, cosmetics and of course, interior.
Parts were sourced from the USA, UK, Japan, Australia and Germany (some parts were procured through local stockists).
The end result was a practically new car considering the number of parts replaced.
At the time of completion, Vanessa was regarded as the best example of an MX5 restoration in Singapore.
The resulting car is a prime example of how to own a beautiful, unique and tastefully personalised car for less money than an entry level car today.
She has since been sold and is currently being loved by her new custodian somewhere in the east of Singapore.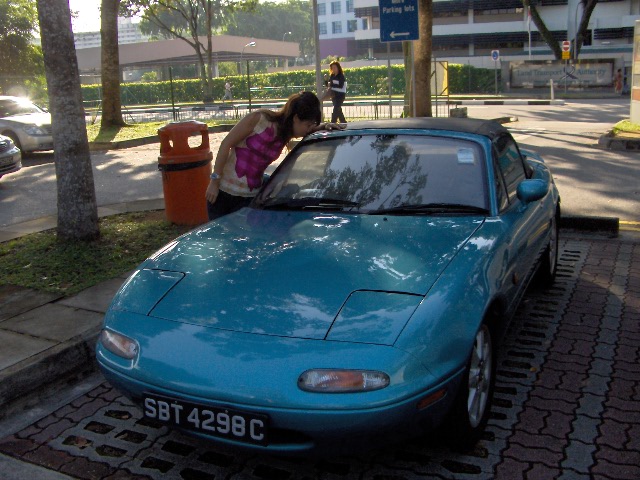 Previous owner kissing goodbye!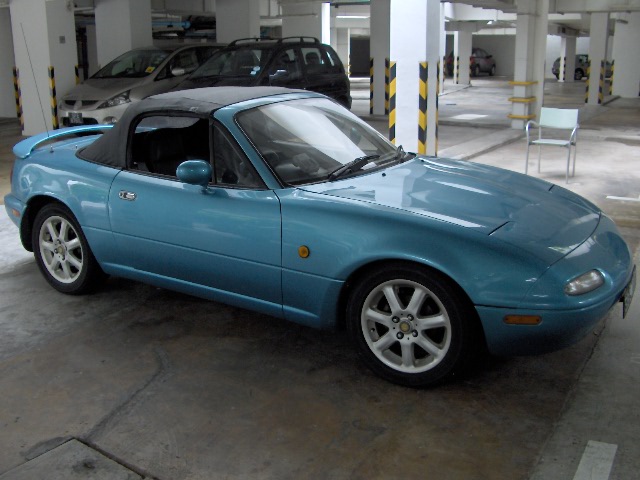 Back home for the first time…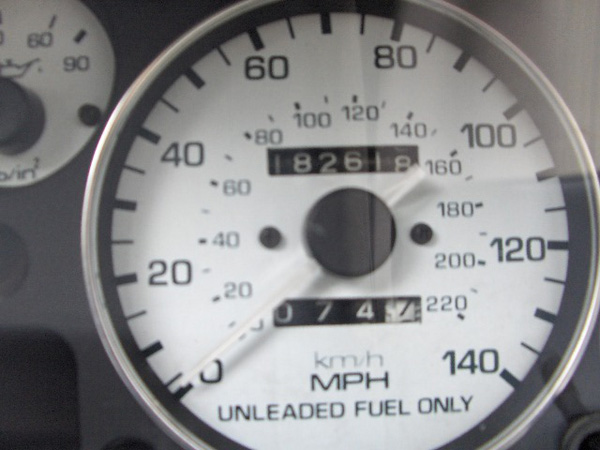 Original mileage!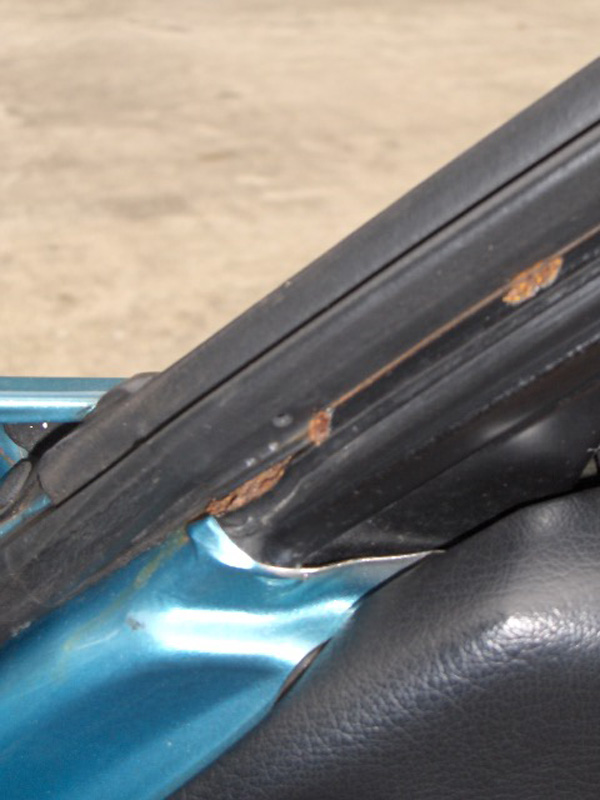 Not in the best of shape…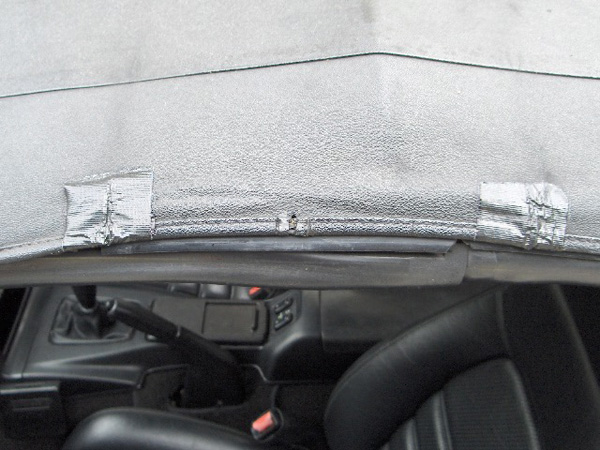 A bit of patchwork here….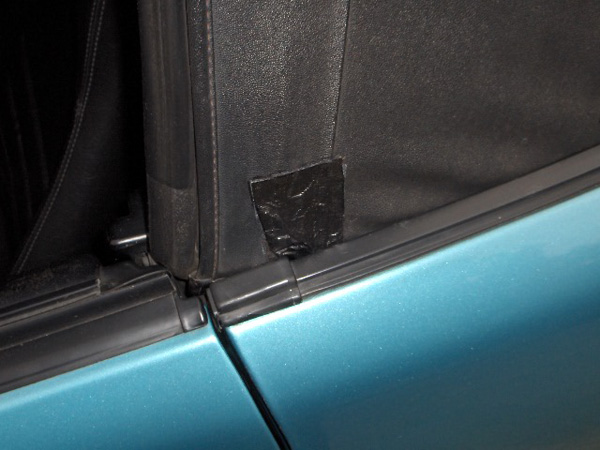 …and there…

Basic interior….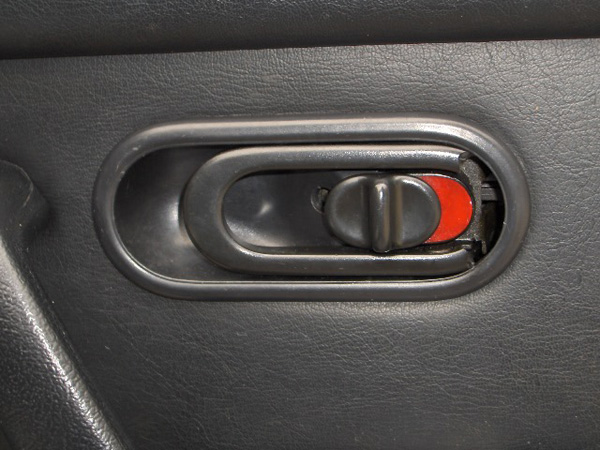 Bits and pieces…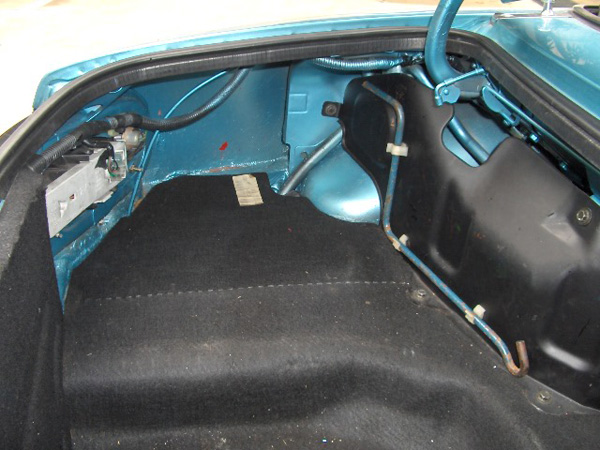 Is that another colour???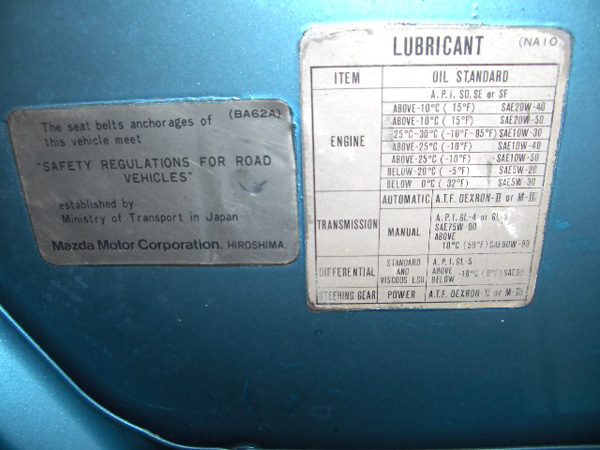 Original stickers!
And so the journey begins…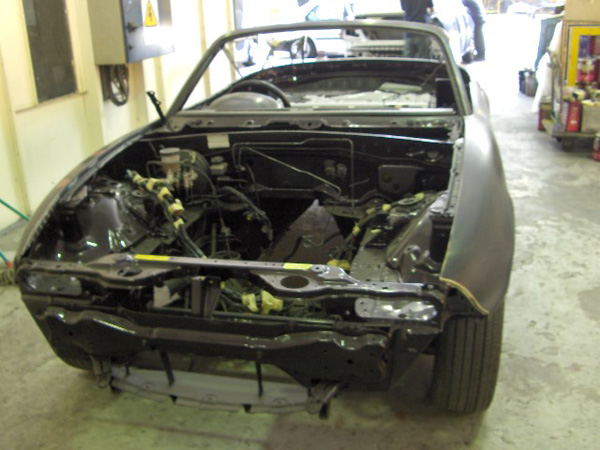 Stripped naked…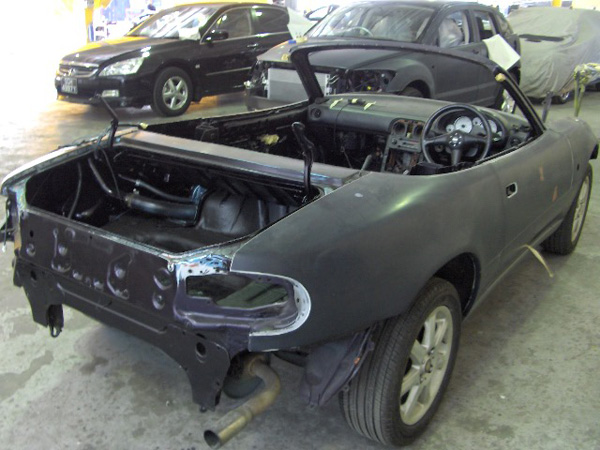 Really bare…

There were previously at least 4 different colours and at least 6 coats of paint! Heavy!!!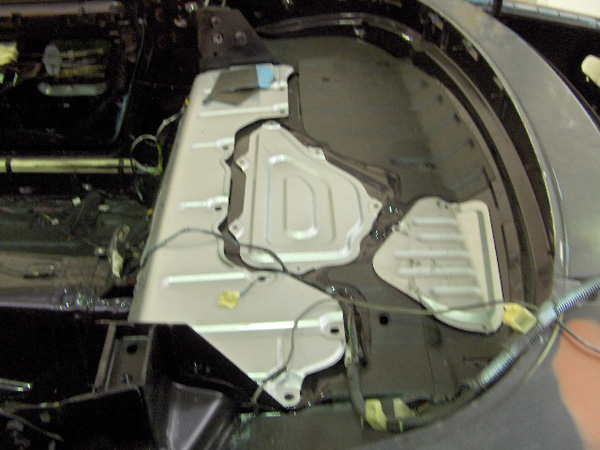 First of the nice shiny new bits to go in…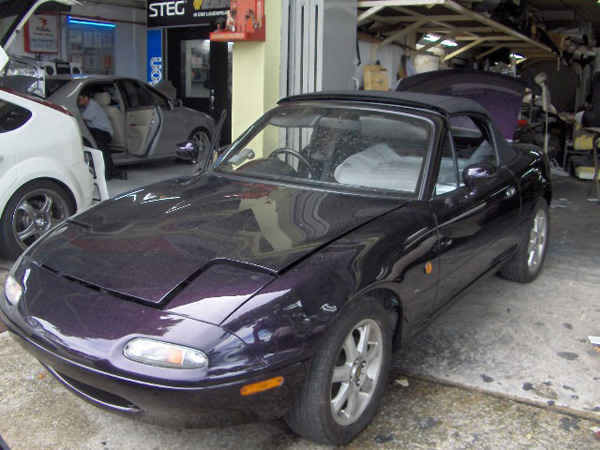 All painted and new hood in place! Beginning to look sweet…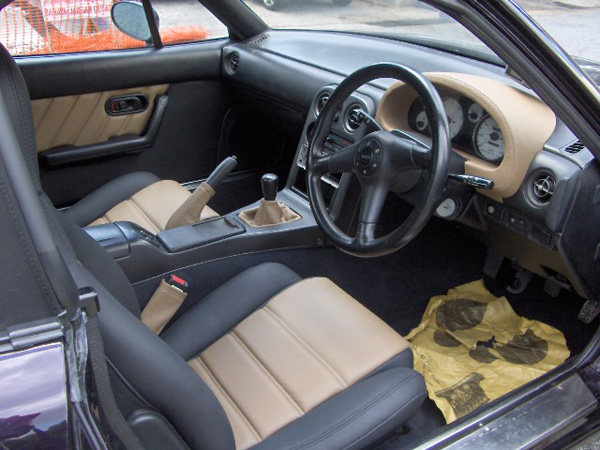 Custom interior… beautiful workmanship…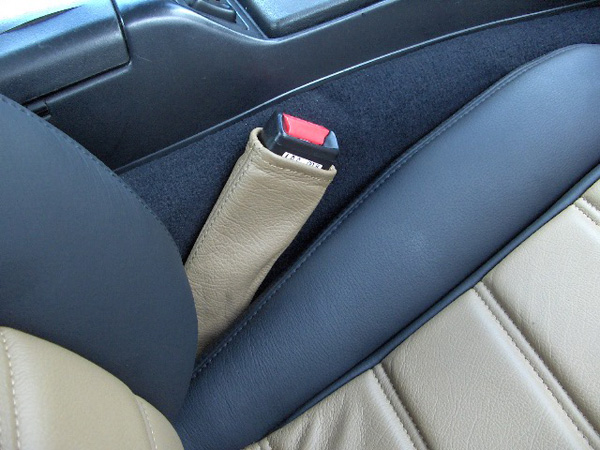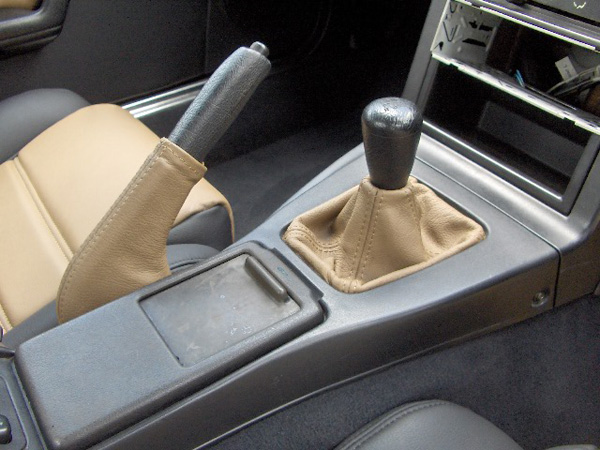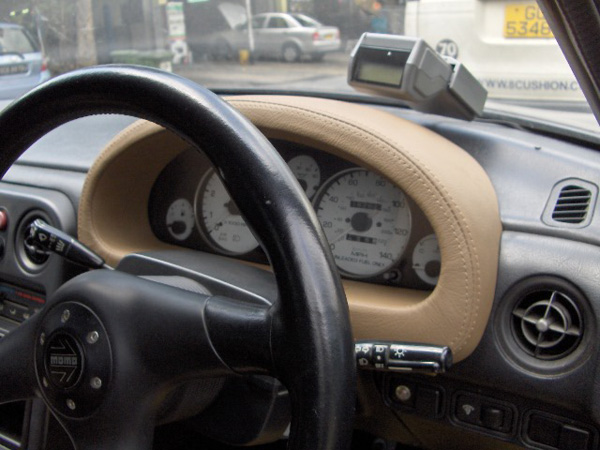 Wrapping the dash was challenging but worth it…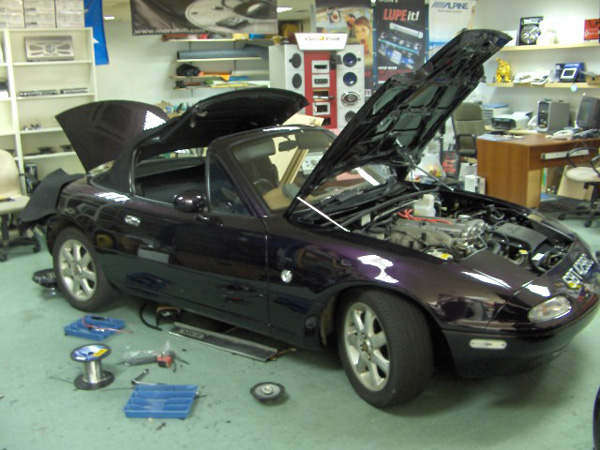 Gas struts in… electronics being sorted…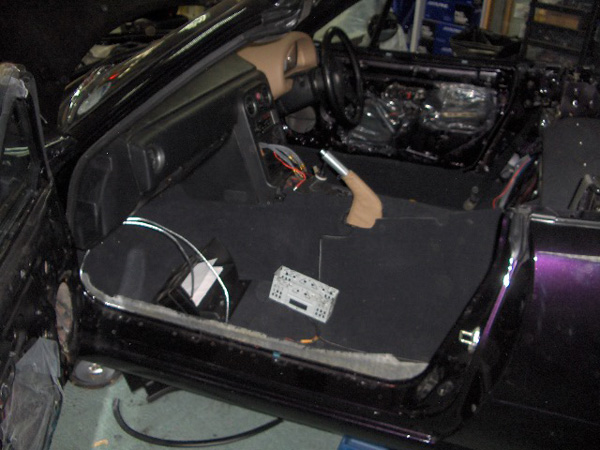 Baby being re-stripped for wiring alarm system and ICE…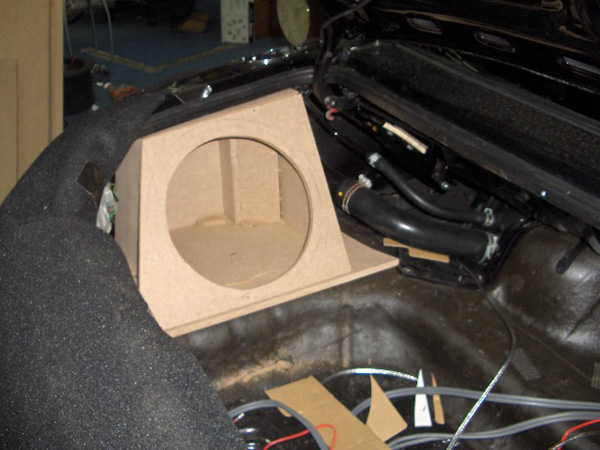 Custom ICE to fit a limited space…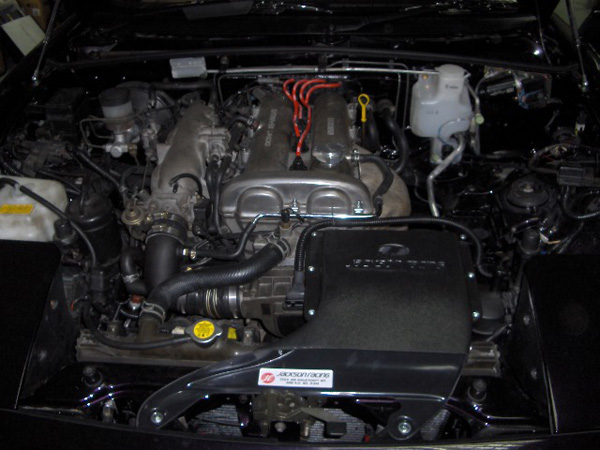 With new parts and some detailing…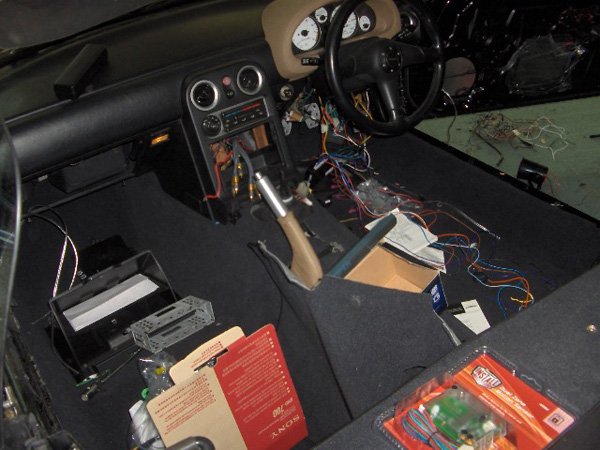 Lot of bits going in…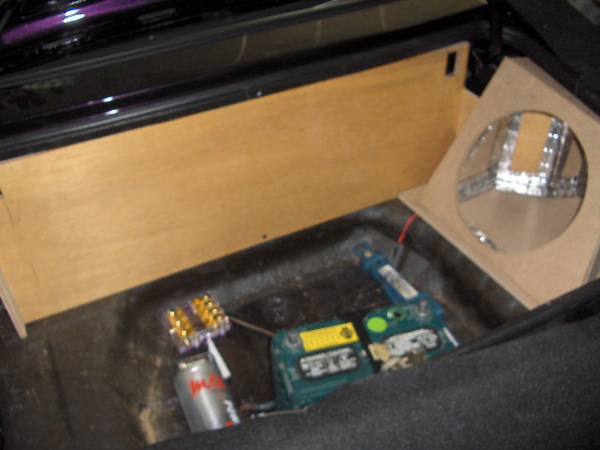 Relocated the battery for practical reasons…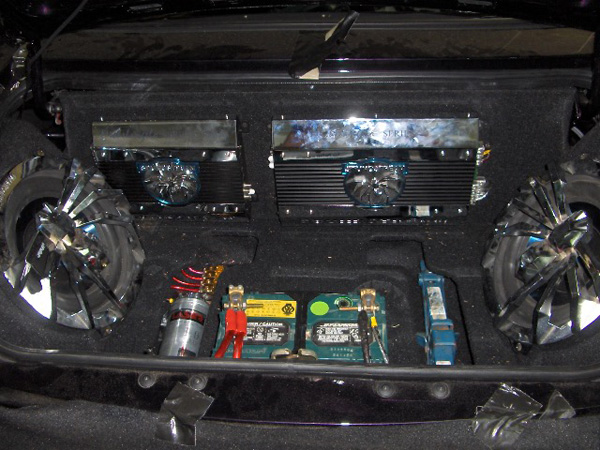 Coming together nicely…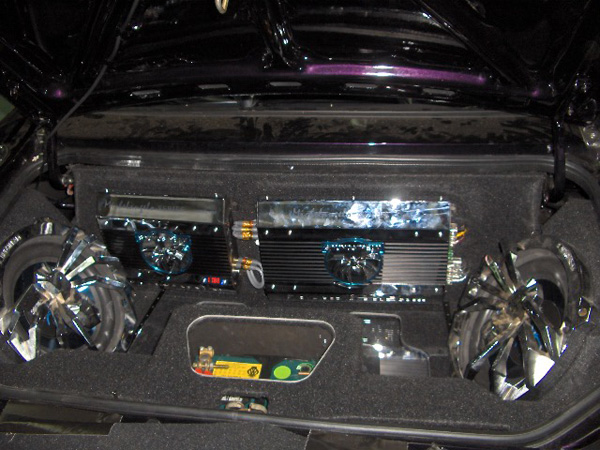 Nice

Barring the fingerprints!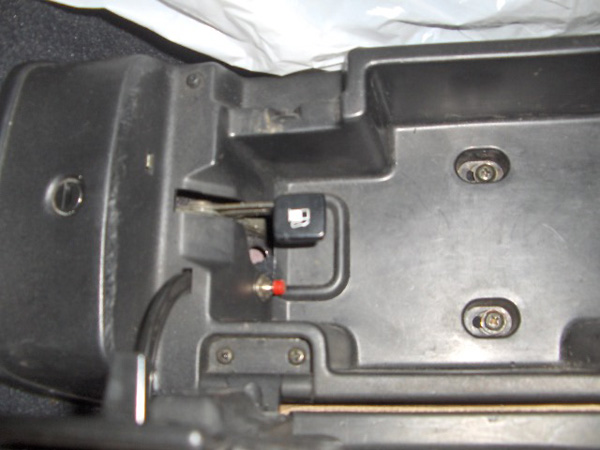 Conventional boot release replaced with actuator..

Back together in one piece again!
The finised piece…